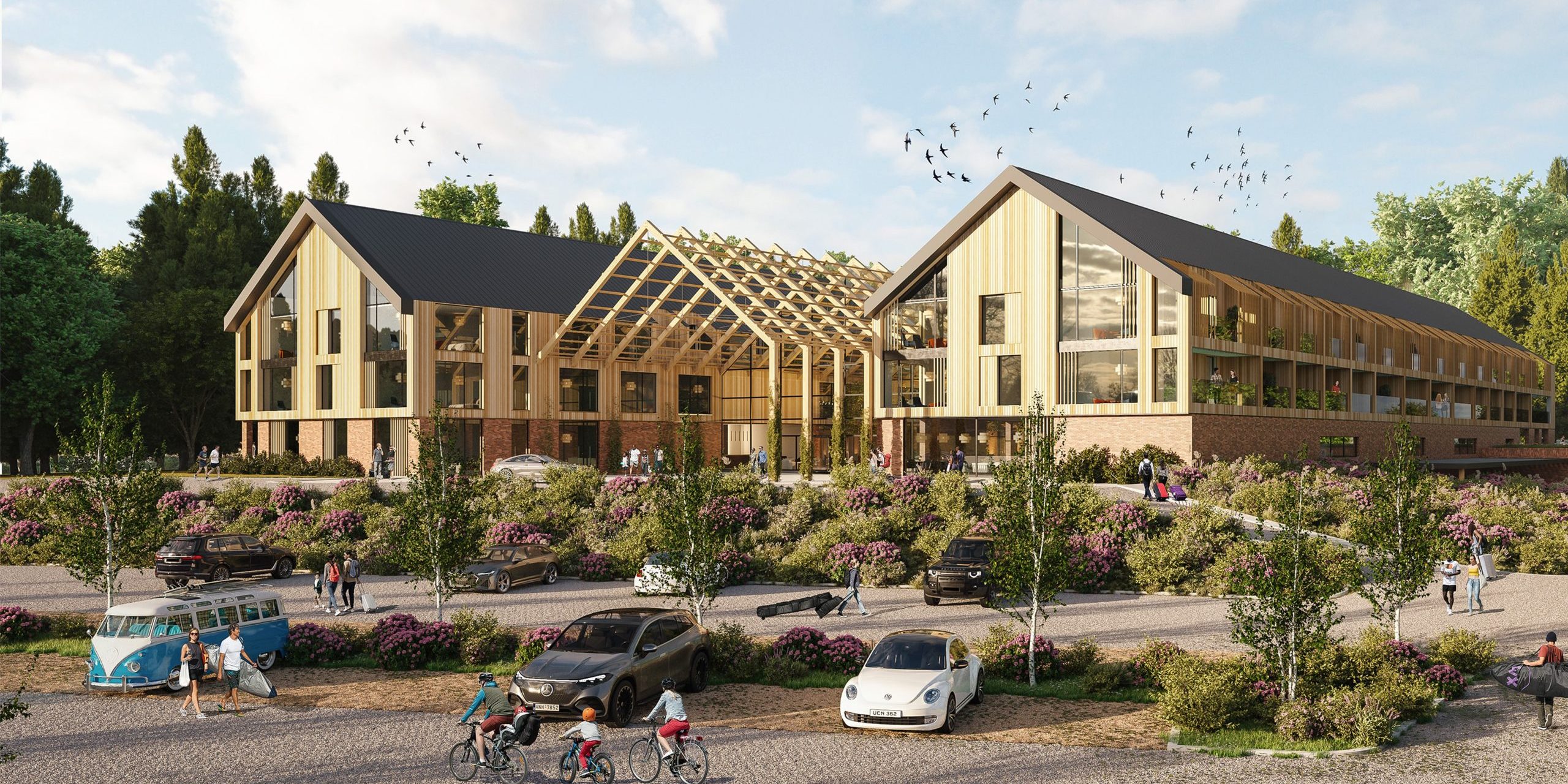 HELP US BRING A STUNNING NEW HOTEL, SPA AND RESTAURANT TO BETTESHANGER COUNTRY PARK
We have submitted an application that supports a long-term need for a high-quality hotel identified by Dover District Council as vital for local economic growth and tourism.
The hotel will encourage people to stay overnight in the district and is the ideal location to make the most of visits to our three world-class golf courses and of course, The Open.
The hotel & spa will take up just 3% of the park, and not only will it bring jobs and tourism to the area, but it will also help to give the park and all its wildlife a safe and financially sustainable future.
We are extremely proud to be the home to protected species like water voles and turtle doves, which some objectors believe will suffer because of the proposal.
In fact, 9.1 acres of new land will be added to the park, specifically new habitat for Turtle Doves, along with 15 acres of off-site land at Hammill Fields. A dedicated wildlife warden will also be responsible for overseeing the management and protection of wildlife at Betteshanger Country Park.
The park is loss making and it is unsustainable to continue unless we can find a way to create a solid revenue stream. The hotel would help to keep the park open, protect nature and provide for the people of Deal, Dover and East Kent.
We are part of your community and need your support to continue. If you can support the application, we would be extremely grateful.
The Betteshanger Park Team