Welcome to The Lamp Room
The Lamp Room, curated by one of Kent's top chefs, is a relaxed eatery serving great food with tasty vegan options and a children's menu. With outside seating, this is a perfect spot to catch up with friends or make a day of it with your family.
Eclectic Menu
Whether it is The Collier's Club Sandwich or The 'SA' Vegan Burger, or any of the other great options on offer from the lunch menu, The Lamp Room has something to suit every taste. With an array of sides available, head down Betteshanger Country Park for culinary extravaganza.
The breakfast offering incudes pastries, an amazing take on the classic Grill Up, waffles and Smashed Avocado to name but a few. Breakfast is served all day and lunch from 12pm.
Breakfast & Lunch Menu
Childrens Menu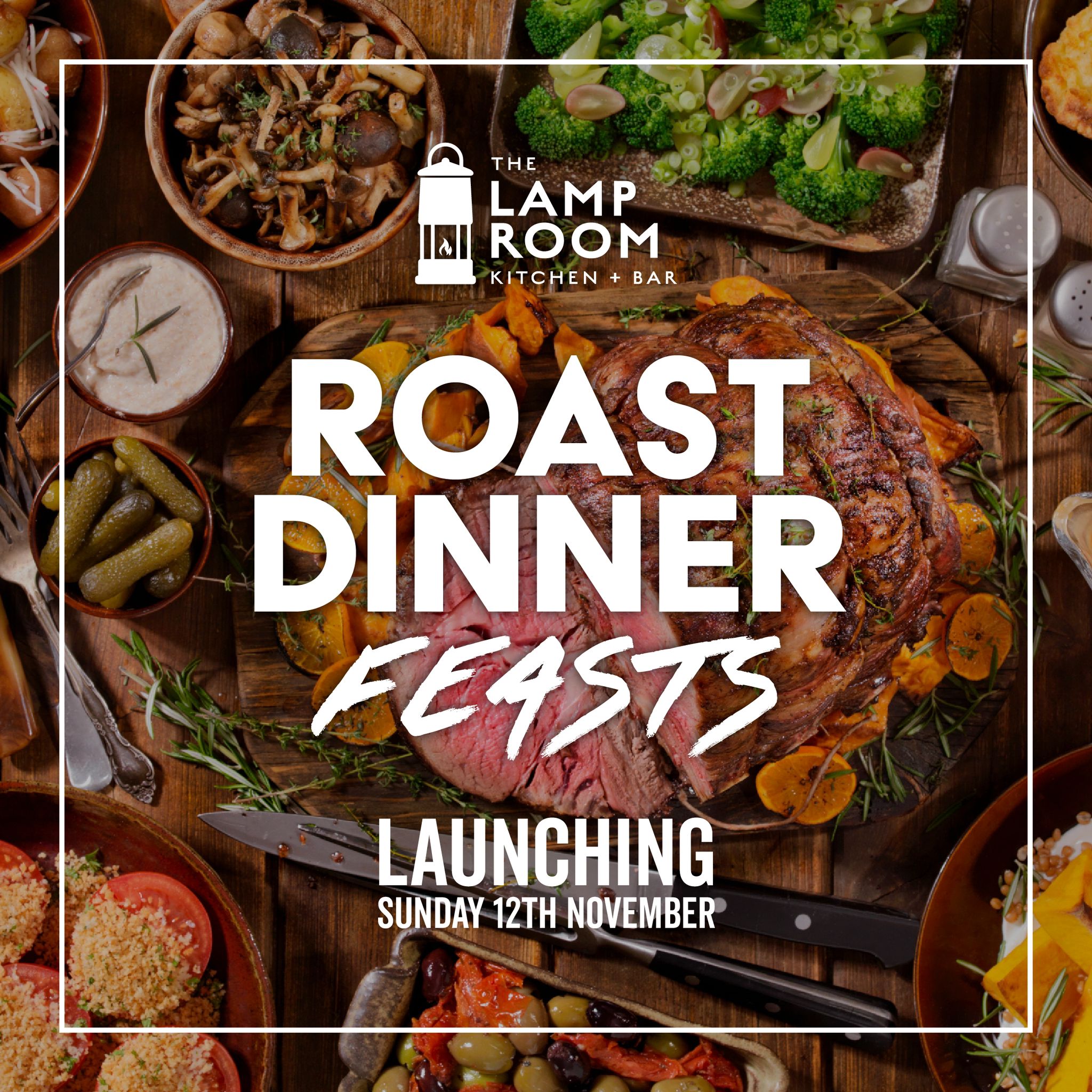 Roast Dinner Feasts
This Autumn our brand new Roast Dinner FEASTING menu is launching at
The Lamp Room
!
Lovingly created by our chefs, you can enjoy a sharing style roast served on platters and eat like a king!
Choose from either Kentish Beef, Slow Roast Belly of Pork, Kentish Turkey or Chestnut Mushroom Roast.
Book now on thelamproom@betteshangerparks.co.uk or call 01304619227
*Served either feasting style or individually.
*Feasting style minimum 4 people.
Fully Licensed
The Lamp Room Kitchen + Bar is fully licenced and makes a great venue to sit back with a beer on our terrace or for wine in the relaxed setting that is The Lamp Room.
The stunning décor includes club chairs alongside booth style seating. The high ceiling provides a majesty, accentuated by the wall art, which makes The Lamp Room the hottest new dining experience in Kent.