OPENING HOURS EXTENDED (From Sat 23rd July)
FRIDAY – SUNDAY 8AM – 8PM
Play Park – 7:45pm close
Bike Hire – 7pm close (last hire 6pm)
Lamp Room – last orders 6:30pm – 7:30pm Close
MONDAY – THURSDAY 8AM – 7PM
Play Park – 6:45pm close
Bike Hire – 5:30pm close (last hire 4:30pm)
Lamp Room – last orders 5:30pm – 6:30pm Close
FREE PARKING FROM 4:30PM
SUMMER ACTIVITIES
This Summer we're throwing a party – and you're all invited. Betteshanger Park is the place to be this Summer holiday, with loads of exciting outdoor activities to keep the whole family entertained. Be part of it, and go a little wild this Summer holiday.
ACTIVITY CLUB
FOREST SCHOOL
THE DINO EXPEDITION
TARGET ARCHERY
GEOCACHING
ORIENTEERING
PLUS MUCH MORE
Download Brochure
THE DINO EXPEDITION 
Join the Dino Expedition this summer at Betteshanger Country Park. Find your own fossils at Fossil Park and learn about our collection of dinosaur fossils including a tooth from one of the fiercest carnivores ever to have roamed the planet – Spinosaurus! With educational boards and games, this is a great activity for 2022, when every child will be obsessed with Dinosaurs as the new Jurassic World film hits cinemas. Complete your session by Hunting the Hybrid dinosaur in the woods and have your photo taken with it.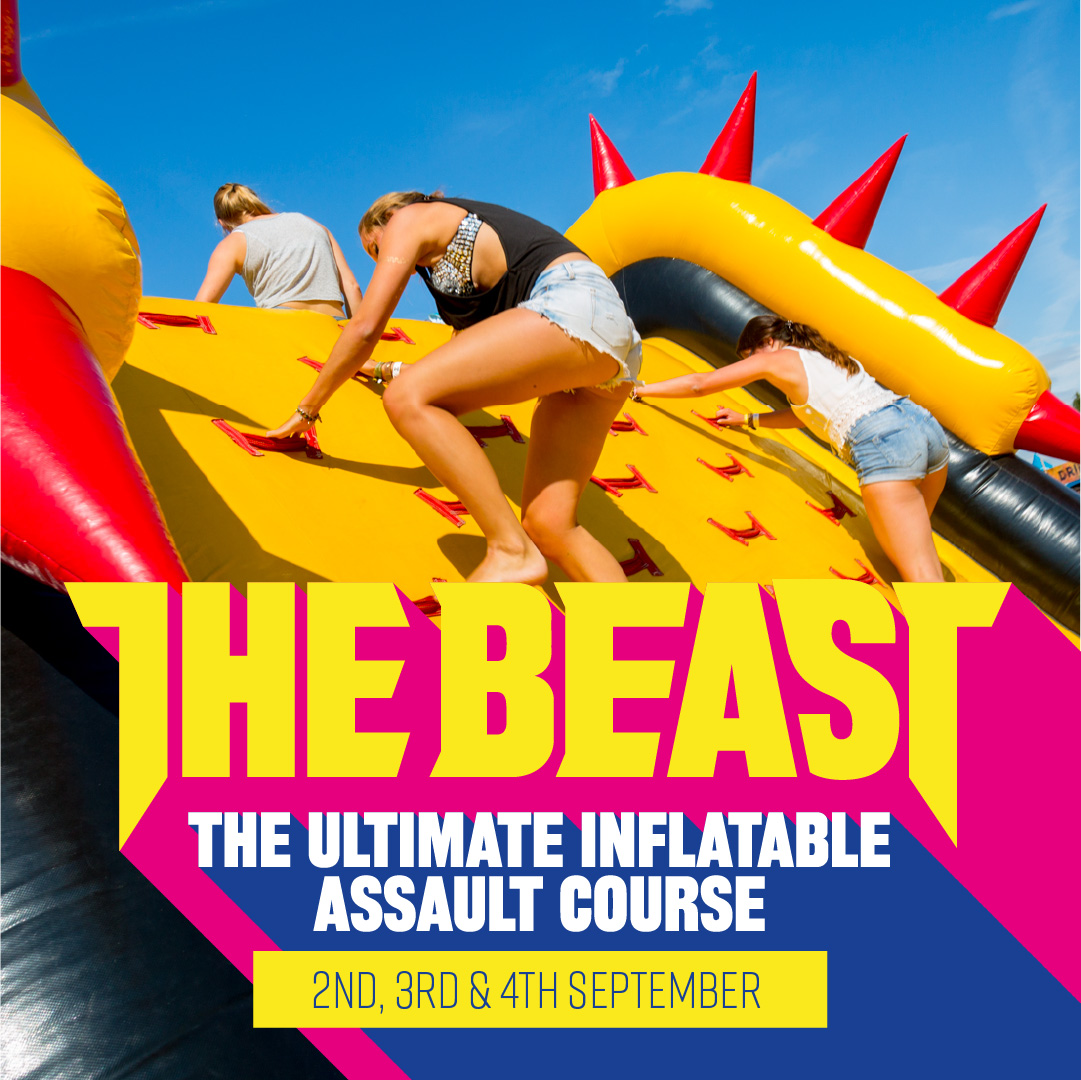 THE BEAST
The Beast, is back at Betteshanger after a break of 4 years!
The formidable inflatable obstacle course and Kids bounce zone returns to Betteshanger Park from 2nd – 4th September 2022
Run and bounce your way around the many obstacles including inflatable walls, balls and rings. Bounce for fun, sign up as a team and help each other through or, if you can't tame your competitive side, power on through and see if you can beat the course record.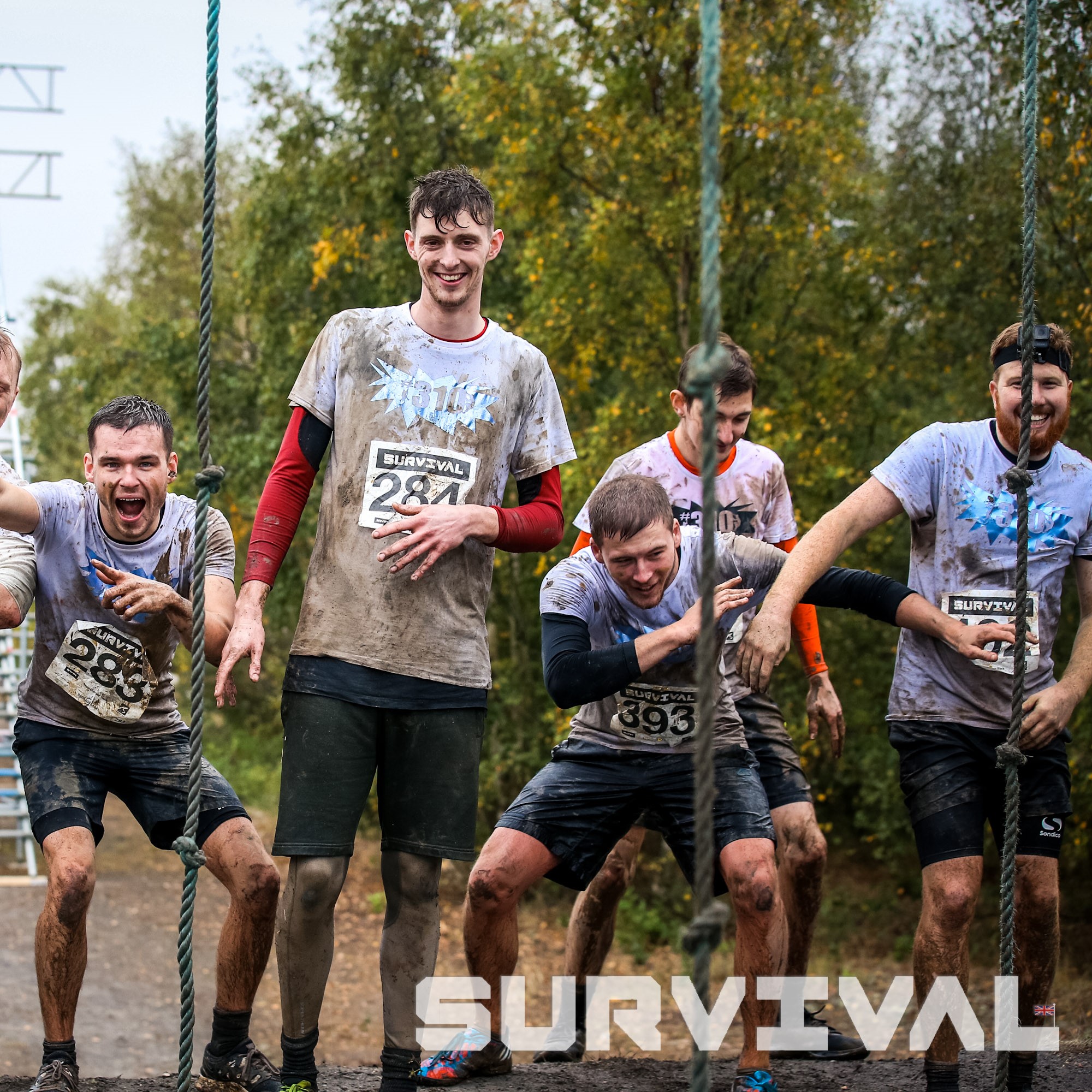 SURVIVAL 2022
SURVIVAL is Kent's toughest military OCR, Is back at our home, Betteshanger Park. Taking place on the 1st October 2022.
There are a number of race options, including SURVIVAL JUNIOR and SURVIVAL ELITE, plus for the adult race, you will be able to choose between a 2km, a 4km and a 8km route. Whichever option you choose, we guarantee an EPIC muddy race that will have you jumping, swinging, wading and crawling your way through Kent's toughest military obstacles scattered around Betteshanger Park
Weddings, Events & Functions 
Do you have an event or function on the horizon and wondering about venues? If you are looking for a new, intimate stylish space to celebrate, The Lamp Room and Glass Room are now available.
Our stunning new restaurant / bar and function room are available for private hire of an evening, providing you with the perfect backdrop for any occasion.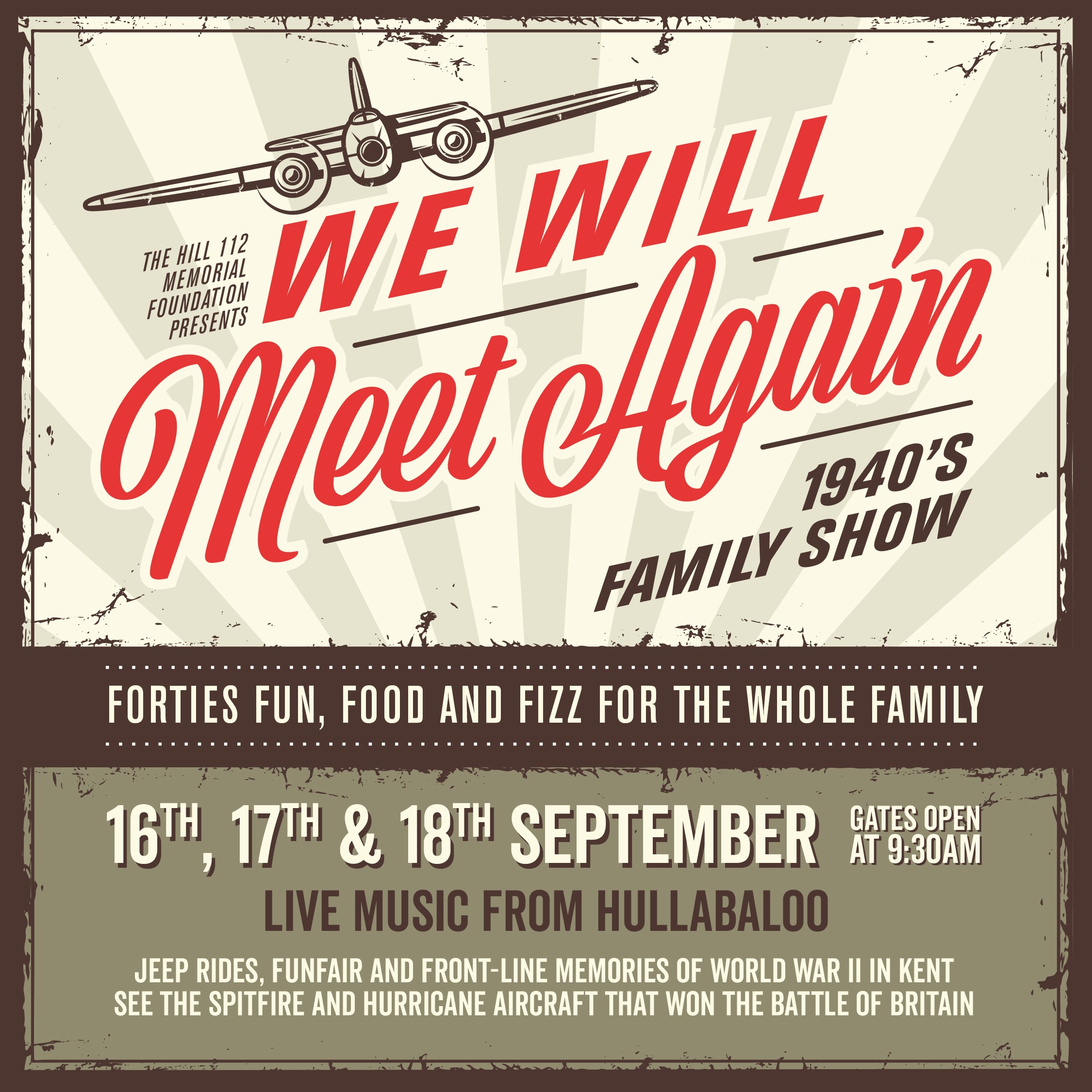 WE WILL MEET AGAIN
After the huge success of our first event WE WILL MEET AGAIN is back again in 2022!
Immerse yourself in the FORTIES and join this celebration of times gone by when the Hill 112 Memorial Foundation presents "We WILL Meet Again" at Betteshanger Park on Friday 16th – Sunday 18th September.
This exciting event is returning for it's second year and promises something for everyone, with re-enactors and military vehicles, trade stalls, arts and crafts and 1940s fashion, music and song. A static Spitfire and UH-1 Huey helicopter are among the attractions, while a licensed bar and food stalls will provide a range of refreshments.  In the evening they'll be a live performance from local favourites HULLABALLO plus support from STUART ELVIS.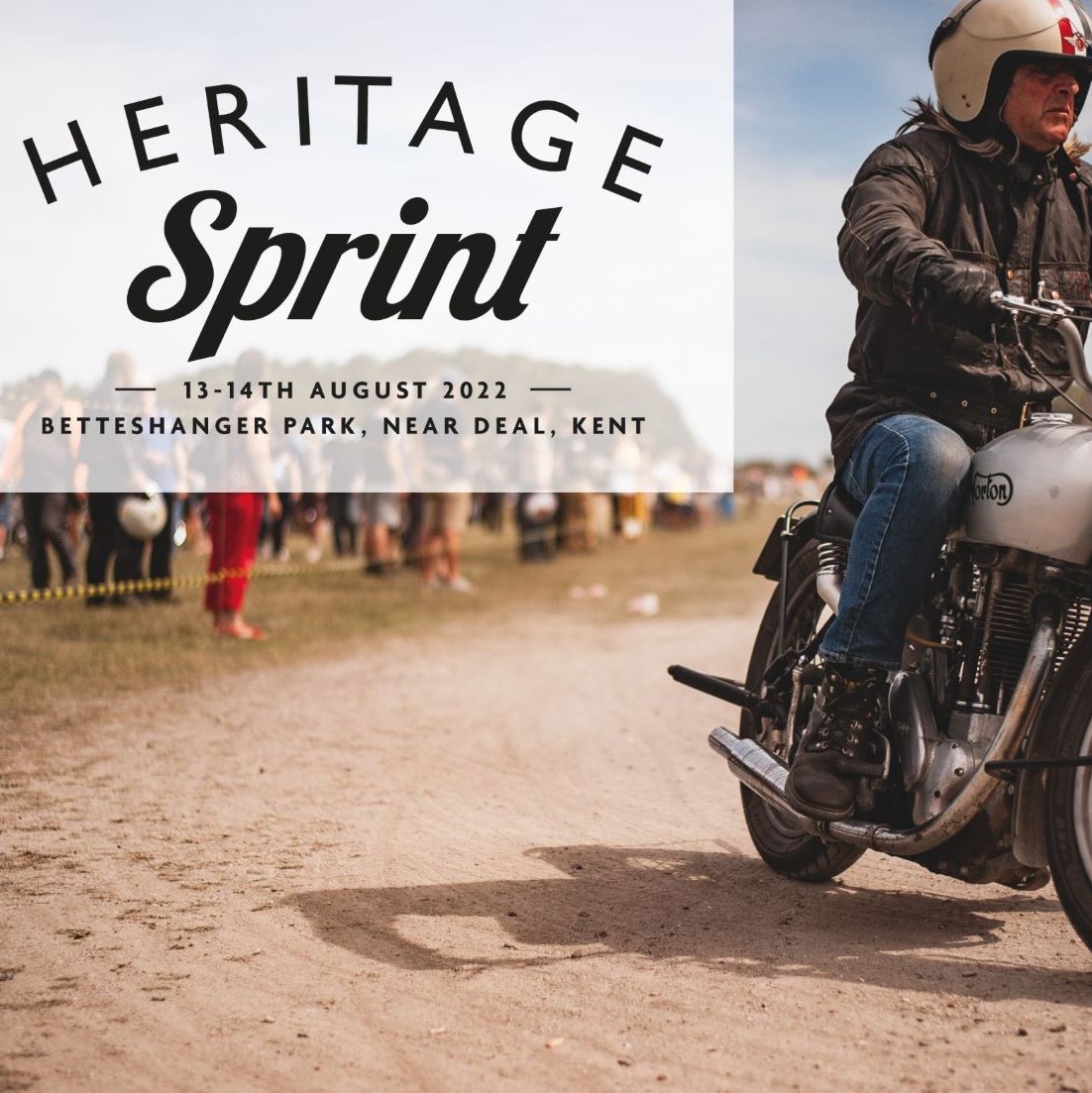 HERITAGE SPRINT
Come along to see and hear some stunning machines blasting down the Sprint track.  Watch historic racers, 60's road bikes and modern customs being pushed hard – quite a spectacle! We also have a Ladies class and one for young riders aged 14-17 and even spectacular runs on electric powered motorbikes.  There will be 100's more machines on display from clubs, collectors,  private enthusiasts and local dealers.  As well as the bikes there will be live music on the Saturday evening, overnight camping at sensible rates,  plenty of great street food and liquid refreshments at all times coupled with the Park's own fantastic kids activity areas
NEW FOR SUMMER 2022
Introducing THE SWINCAR! 
Swincar e-Spider is a lightweight four-wheel drive electric powered quadricycle with independent four-wheel steering and extraordinary cross-country capabilities.